Hi Sweet Friends!
Well, I guess I have put blogging on the back burner for a while. I
hope you all are not feeling ignored. But...this is my hardest time of year
and I just didn't feel I have had much to say.
But...last week the painting bug hit and I got 3 items I have wanted painted
for a few year done! YEP, I said done. Would you like to see what I did.
I do admit I forgot before pix but I hope you will enjoy my after. Of course
I was cleaning in my Living Room and the rest, well that's what got me started!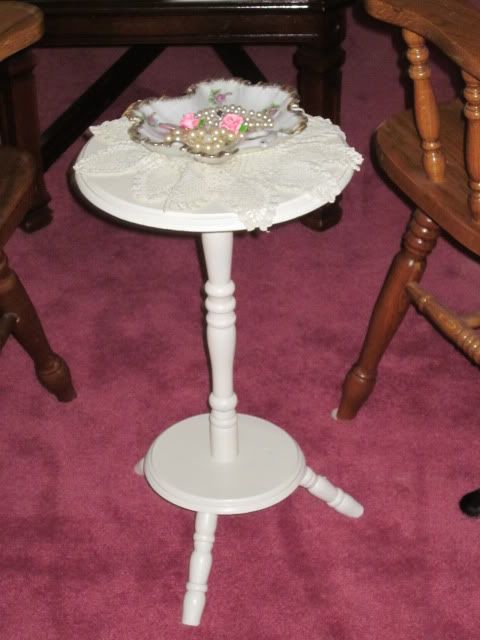 Here's a darling lil side table that I painted up using my
favorite Heirloom White From Accent.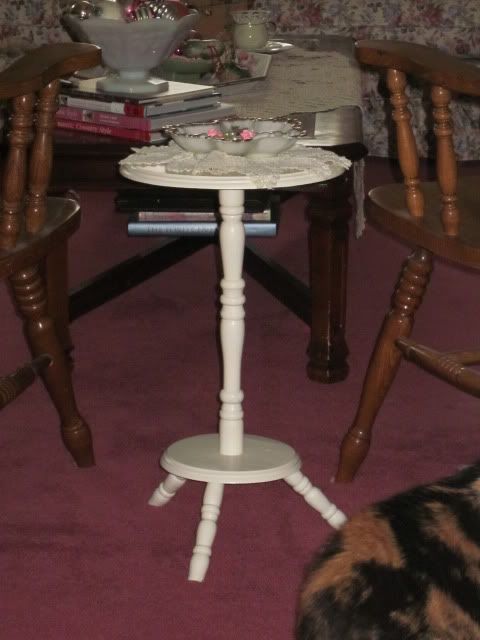 Okay, now here's the neatest table, a two
tiered side table all done up in heirloom white as well.
I needed to *fill* my corner and I knew this
piece would be a nice way to display my beloved
pottery pieces I have been collecting.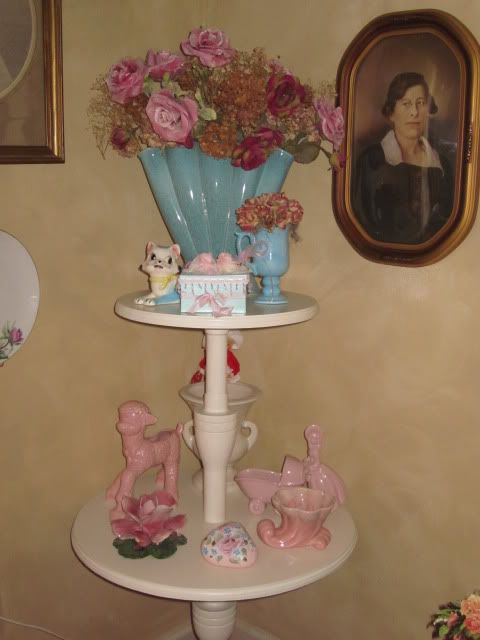 Isn't this just the Coolest table?
Would you like to see a few of the vingettes that I move around
and created in my Living Room Parlour? Okay... here goes.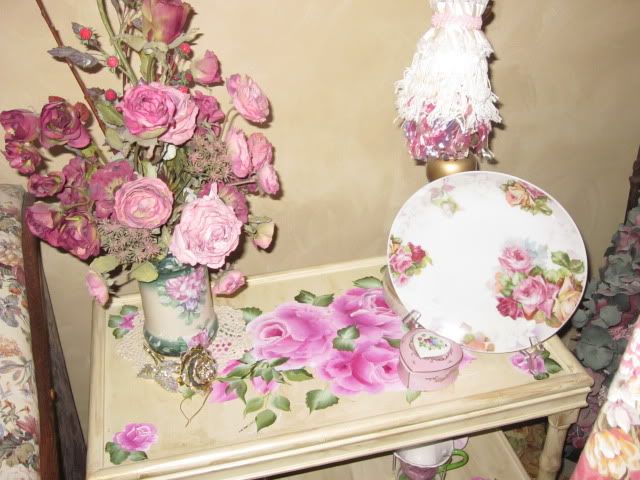 This is a side table I bought probably 10 years ago for $3 at
a garage sale...I put my touch on it and added a few roses and
have also been using it, but it was covered up. Now I decided
to showcase it cause I love this table too.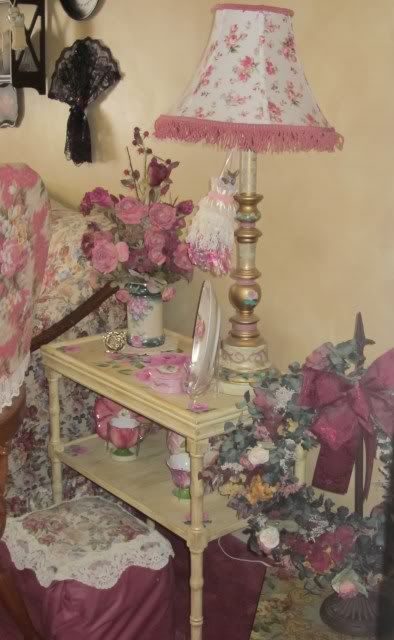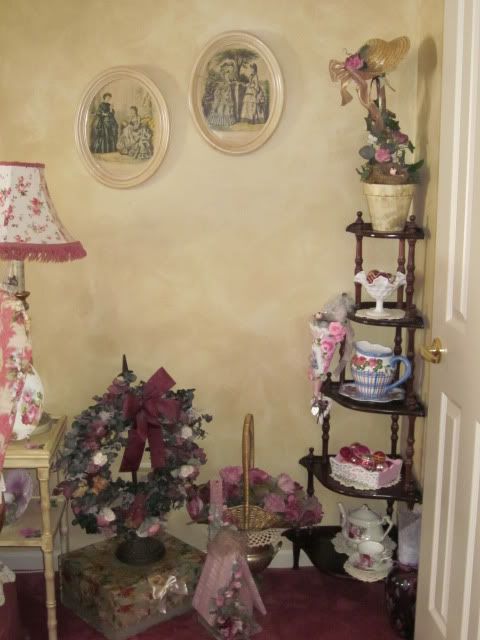 So...last but not least, I painted an old ugly
turqoise chair that was given to me black. I
have this in my desk area located in my kitchen.
I am loving how well it goes with my reds, gold and
black English Cottage themed kitchen!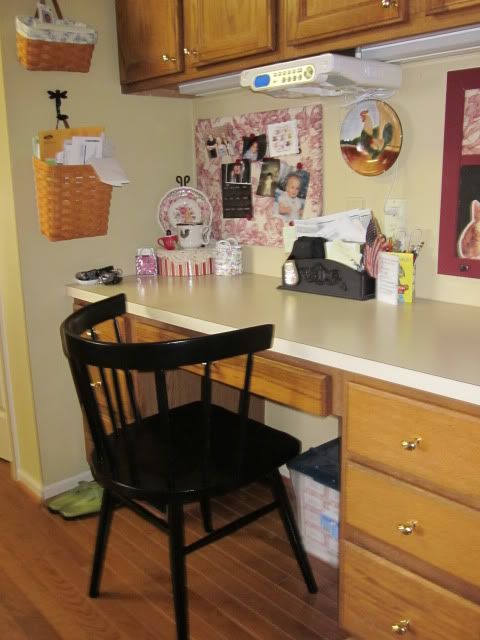 I so HAPPY to finally have these projects taken off
my mental list of things I wanted to do. Such a wonderful
feeling it gives. Do you have any of those mental
tasks weighing you down...well be inspired
and get them done!
I do apologize dear friends for not getting back with you...
I will work at it better these next few weeks. I so
appreciate your sweet comments and words of
encouragement and am sorry I just have not gotten
around to doing much in my blogging friends world!!
Hugs and Love
Lorena